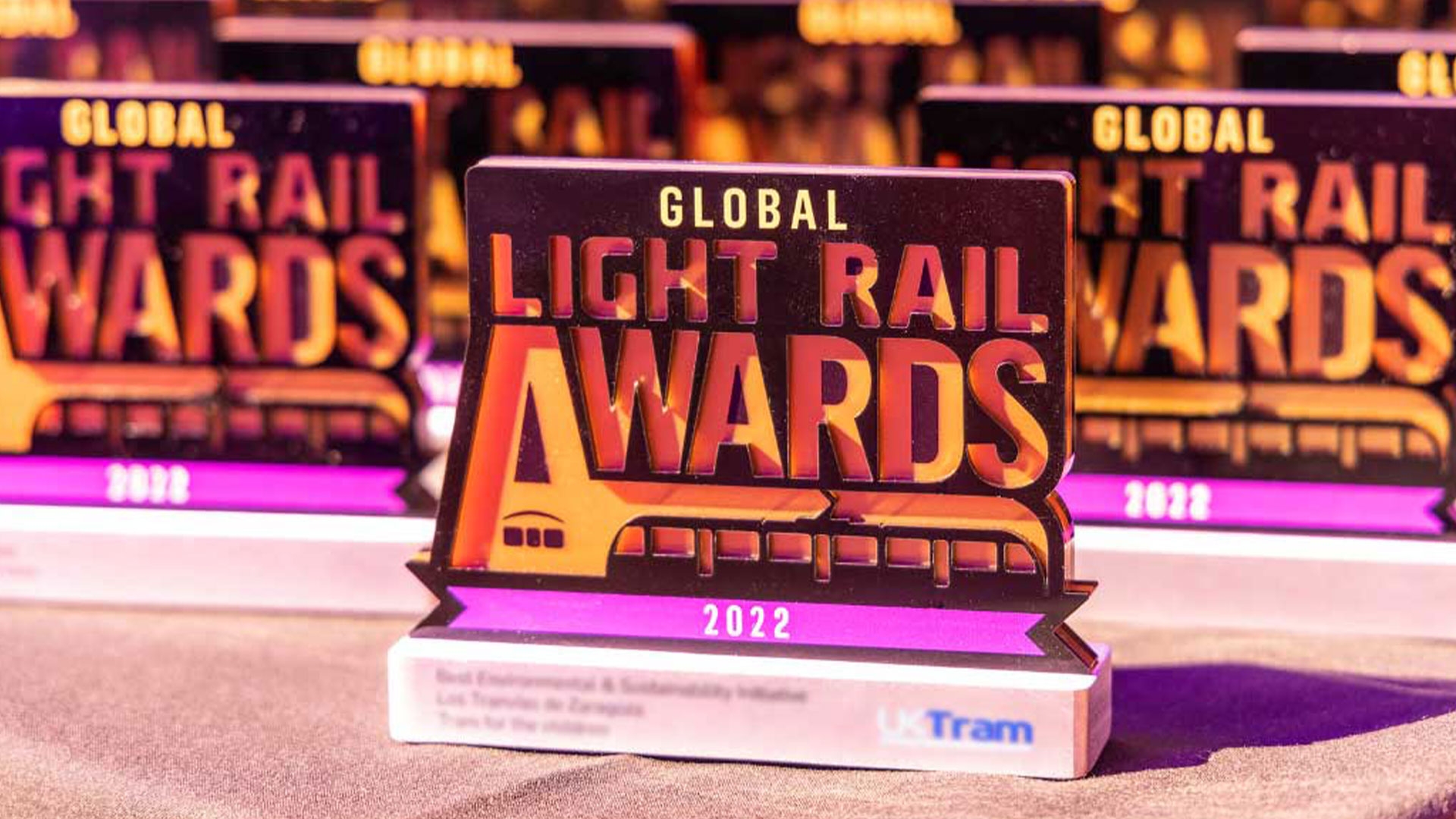 RVLR Wins Global Light Rail Award 2022
This week we won the Technical Innovation of the Year – Rolling Stock at the Global Light Rail Awards 2022.
Congratulations to our engineering team, who combined technology from the automotive and rail sectors. This has produced a lightweight, energy-efficient vehicle that is straightforward to operate and geared to the needs of communities.
The host Nicholas Owen, BBC news journalist, said as he announced the winner in the Technical Innovation of the Year (Rolling Stock) category: