Revolution VLR facilitates cost-effective growth for the railway system through the use of line extensions and re-openings. Combining technology from the automotive and rail sectors has produced a lightweight, energy-efficient vehicle that is straightforward to operate and geared to the needs of communities. Two huge factors in optimising our Revolution VLR for sustainable connectivity are Accessibility and Inclusivity.
Design for Accessibility
The Revolution VLR vehicle has been designed with accessibility in mind. Removing barriers that often face those with physical disabilities is a priority. We achieved this through not only by meeting the RVAR 2010 regulations but by going above and beyond with features. Such as the increased area allowed for wheelchair passengers, high-contrast grab rails, USB sockets in wheelchair spaces, visual aids and audio aids to signify the doors opening and closing. The Call for Aid unit has also been brought into the wheelchair space. This sits prominently on the grab rail with a triangular-shaped switch.
"The fold up armrests on the seats are good because they allow wheelchair users, if they are able to transfer onto the train seats. I like that. This journey on Revolution VLR was very smooth and comfortable for me in my wheelchair. I find buses are more bumpy and the ride can be uncomfortable when they accelerate or stop, I did not feel this on Revolution VLR." – Chris, Mentor at Back Up: C6 Spinal Cord Injury.
Revolution VLR in Ironbridge
At its home in Ironbridge, Revolution VLR and its platform have been built as representative of an in-service environment. The visitors can give feedback from the user community to inform and optimise the design for future RVLR builds and its daily users. The vehicle gangways and doorways, have been designed with accessibility at the forefront. The platform itself has been built with a wide ramp made from material that minimise slip hazards. The vehicle complies with PRM TSI accessibility requirements.
"The space is very open and not at all restricted, it is easy to turn in. I like the USB Ports in the wheelchair space because this isn't always a feature in other modes of transport. Revolution VLR is a lot more welcoming and brighter than other trains that I normally travel on." – Phil, Group Leader and Wheelchair skills trainer at Back Up
Visit from Back Up Trust
Eversholt Rail has partnered with the charity Back Up a leading national charity that supports people affected by spinal cord injury. Through this Partnership, Back Up volunteers were invited to experience Revolution VLR at Ironbridge and speak to our Engineering team.
During the visit we presented Revolution VLR to our visitors in our marketing suite, followed by a journey on the train. The team received valuable feedback and insights on how we can maximise the accessibility of the vehicle, which we are implementing. Our engineers received practical feedback on the design and further enhancements we can make, including repositioning some of the seats to give wheelchair users the option to move to a seat for the duration of their journey, should they wish. The visit was overwhelmingly positive.
"The space allows me to easily turn my wheelchair around and my chair is probably as large as you would get so if I can turn around in the space, anyone else would be able to. It's a very impressive train.

I am impressed that you have asked people who are living with disability to come onto Revolution VLR. It is fantastic that you have invited people with different levels of injury, types of wheelchairs and situations. This gives you invaluable feedback for enhanced accessibility. And gives us an insight into what the future could look like as RVLR is developed further. Revolution VLR looks fantastic and I think it will be a huge asset to the community." – Andrew, Group Leader Volunteer at Back Up and Facilitator of Transport for Greater Manchester disability design reference group. 
Inclusivity
Accessibility and Inclusivity of passengers are of the utmost importance. The Revolution VLR vehicle is designed for the enjoyment and wellbeing of guests. A key aim of the project is to enable connectivity of regional and rural areas in an affordable and sustainable manner.
Hear more from our Team by clicking onto the Media Page: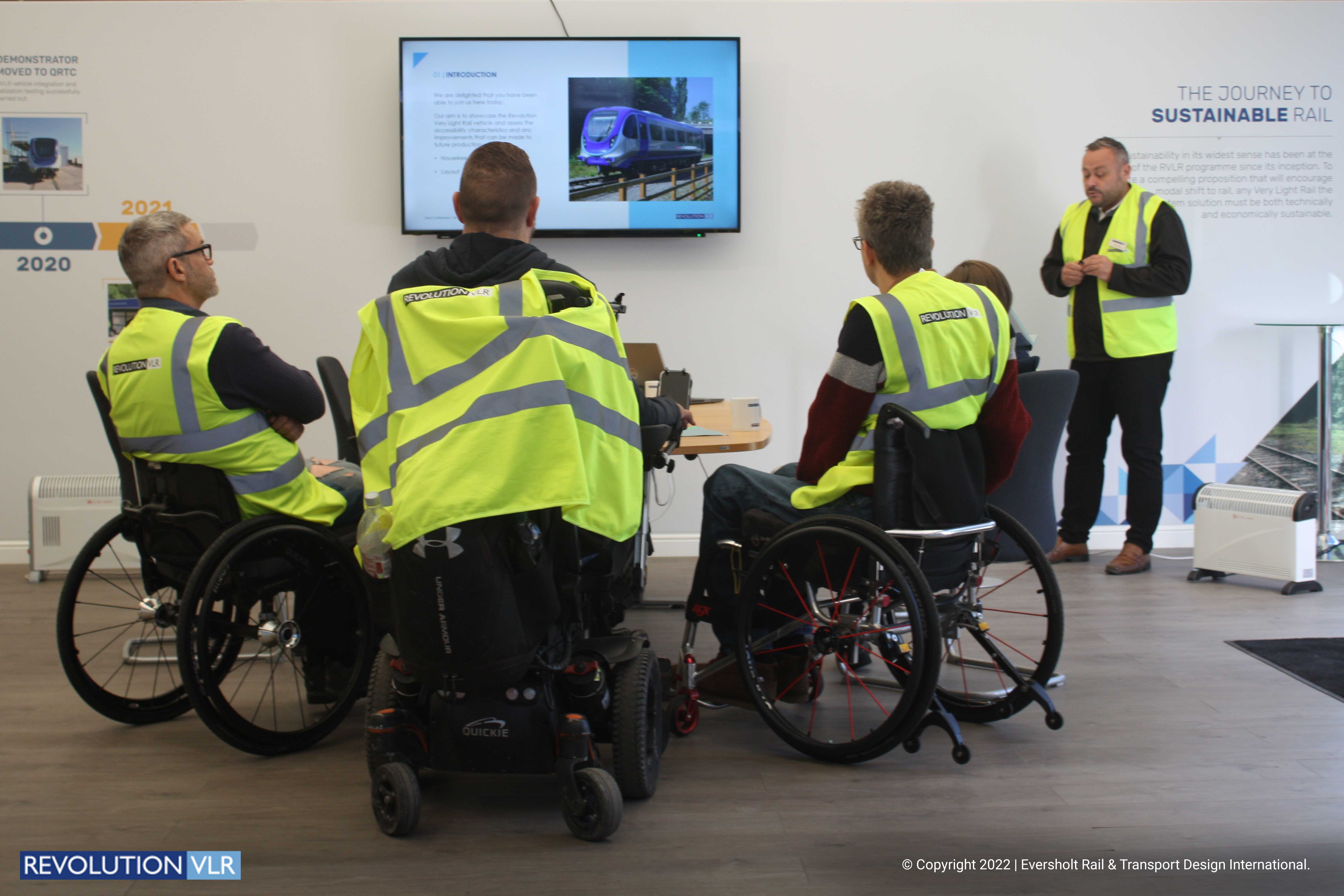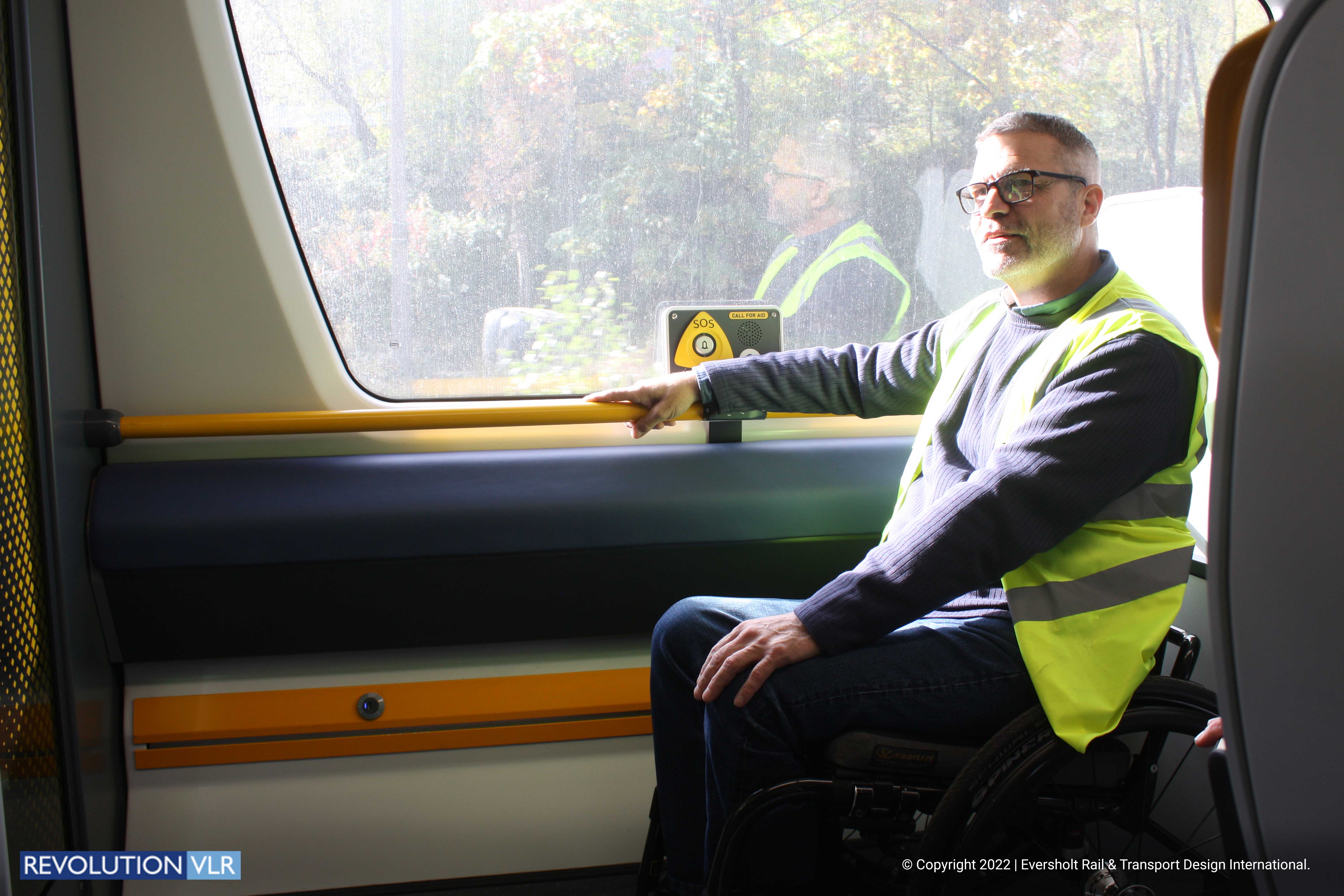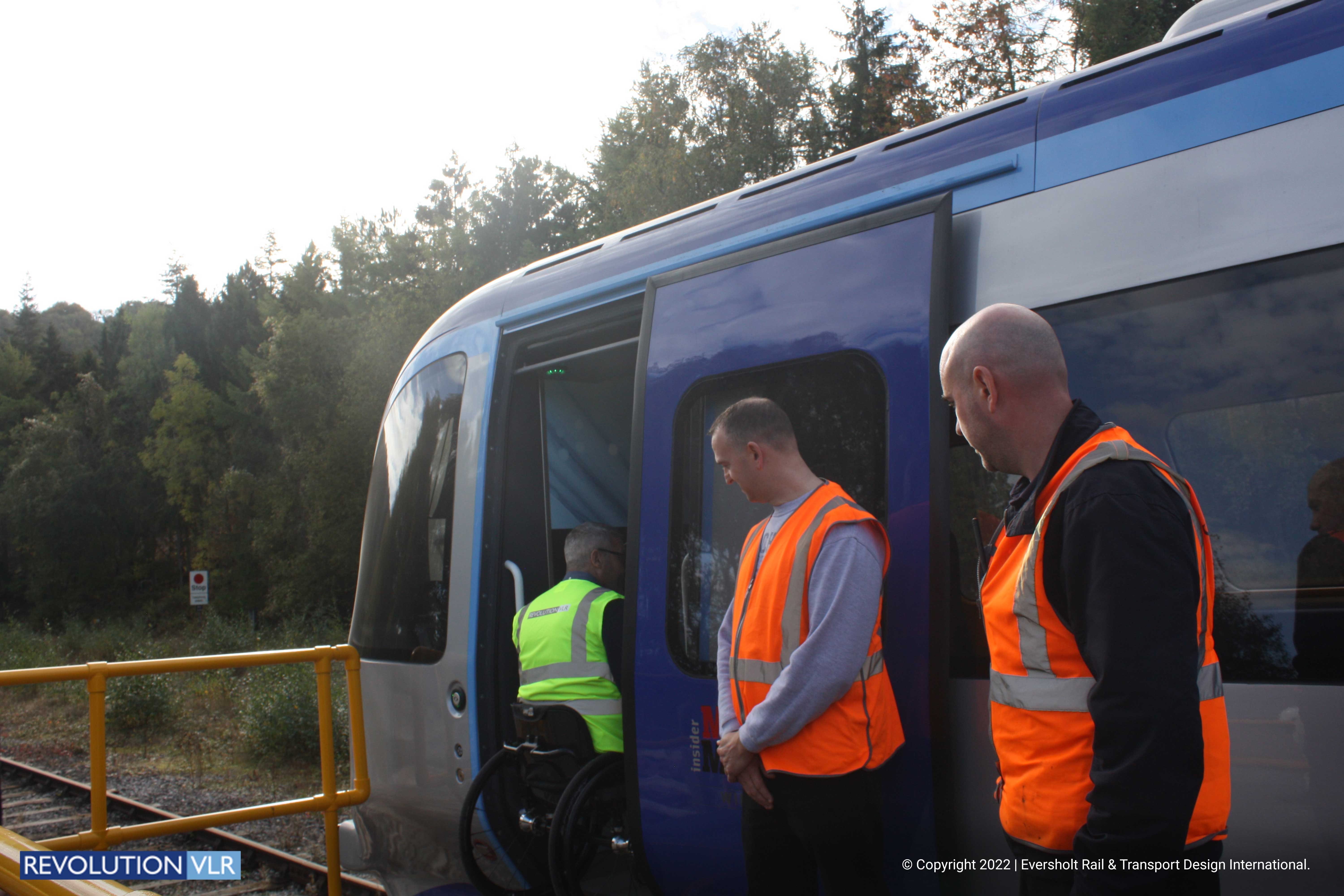 Recent Posts