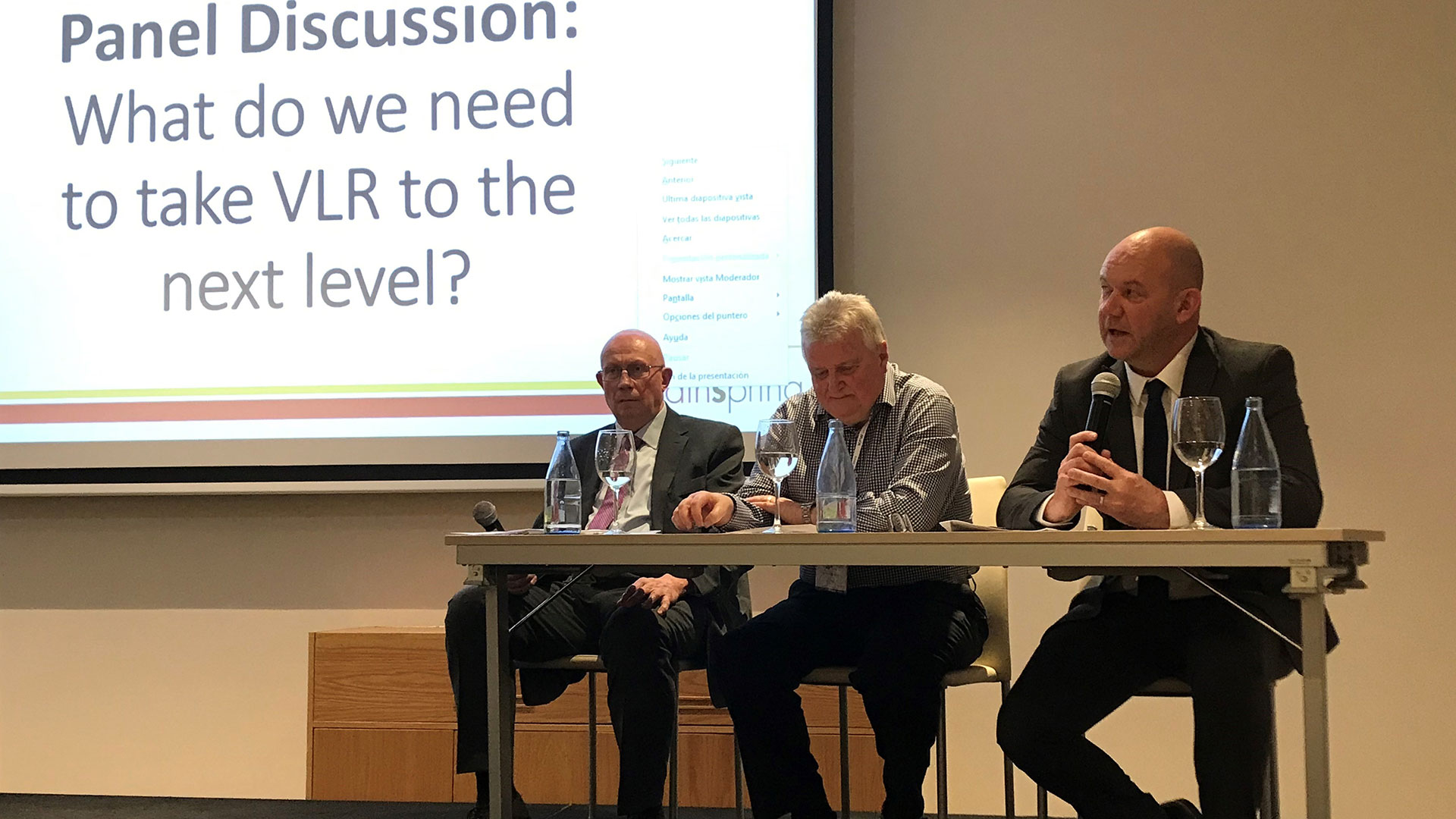 European Light Rail Congress 2023 Highlights
Darren Smith, Commercial Director of Transport Design International and Tim Burleigh, Head of External Relations at Eversholt Rail recently attended Mainspring's European Light Rail Congress 2023.
As proud sponsors of the event we were excited to present Revolution VLR: The future is Very Light Rail. This was followed by a panel discussion on "Game changing technology: What do we need to take VLR to the next level?" alongside Steve Jasper, Director, Pre Metro.
All who attended the European Light Rail Congress brought insightful questions and contributed to the conversation of Very Light Rail. If you missed our presentation or would like to know more about Revolution VLR, you can learn more below.
Darren is closely involved with the Very Light Rail programme at Transport Design International (TDI) since he joined the company and is currently working on a number of product platforms including the innovative, first-of-a-kind Revolution VLR and the urban lightweight vehicles, Lync and Orbit. He was also part of the team involved in the design and production of the Coventry VLR. (A project delivered for Coventry County Council.)  In partnership with Eversholt Rail, Darren is focused on the sales of Revolution VLR in the UK. He is responsible for international sales and works closely with the Department for Business and Trade.
Darren Smith
Commercial Director, Transport Design International
Tim Burleigh
Head of External Relations, Eversholt Rail